WHRFC Programs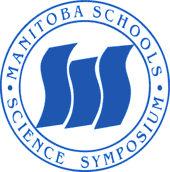 Manitoba Schools Science Symposium Awards
These annual awards are presented at the Manitoba Schools Science Symposium to students whose work relates to women's health issues. Since 1996 the WHRFC has supported the Best Project in Women's Health category. This ongoing support raises awareness of women's health concerns among young scientists, and WHRFC board members, including University of Manitoba academic researchers, have judged student projects at this event.
Award Details & Eligibility
The MSSS award consists of a cheque for $50, a Certificate of Achievement and a congratulatory letter from the WHRFC. All Manitoba students are eligible for the awards, which are presented in the following four grade levels: 4-6, 7-8, 9-10, 11-12.
WHRFC Board of Directors
Sheri Fandrey, BSP, PhD – President
I fan Kuo, BSc, MSc, PharmD – Past-President
F. Carleen MacKay, BA, CMA, FCMA – Treasurer
Donna Chow, PhD – Secretary
Melissa Muir, MMFT
Gaynor Williams, DPhil, MD
Lynn Scruby, RN, BN, MS, PhD